Why brands need digital strategy…
Why brands need digital strategy
While the product and it's price are important, it's the quality of the experience that'll make you, your product, and your brand memorable.
If you can impress demanding customers with a frictionless journey, not only will you immediately win them over, but you'll also see rising user engagement, and increased market share. But the question is: What do your customers really want?
Our digital marketing strategists have many years of experience building, launching and maintaining custom tailored digital marketing campaigns, projects, and more. Our digital marketing services include SEO, Social Media Marketing, and Google Adwords. Fast-growing businesses need a sound marketing infrastructure to increase their conversion potential, boost revenue, as well as grow their presence in their respective industry across the globe. When it comes to working with our strategists, most important to us is your experience.
Everything starts with a well thought out strategy. It's the strategy that aligns a website's structure, content, functionalities and features with your business goals. It's this strategy and the action plan we draw from it which dictates the direction of your project – to bring your vision to life.
During the strategy phase, we collaborate with you and your team to conduct research, identify challenges and opportunities, and make suitable recommendations. Whether it's a custom application made from scratch, or a CMS-based site or a mobile app at the end of this phase we present a strategy document that guides the creation of your website and sets the stage and tone for your project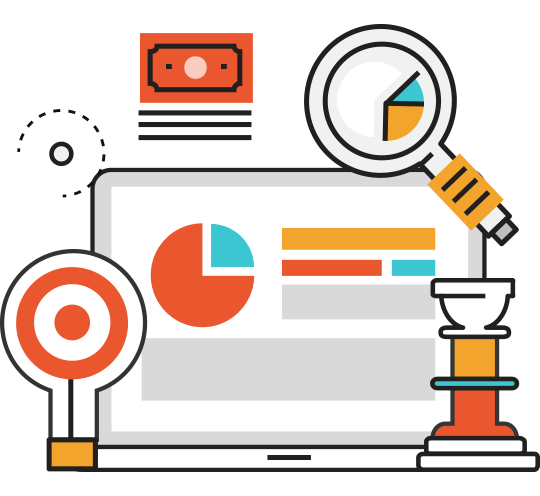 During the planning phase, our expert developers and UX designers turn strategic direction into a blueprint for your project. Planning is also where we identify the technical requirements and specifications we will need to work with to bring your project to life.

The first key deliverable is a proposal, which outlines the scope of your project, the deliverables you can expect to receive and the dates you can expect to receive them by. Then the fun begins.
Design is where the hard work really starts to pay off. We begin with an exploratory – as the name suggests, we explore a range of possibilities.
SEO is an integral component in the efficacy of a website. Building your site first and "doing SEO" later tends to translate into missed opportunities. It's important for your Search Engine Optimization infrastructure to grow and scale alongside the development of your website and/or application. Big or small, businesses that win at search reap enormous benefits. While SEO is a technical practice, it's not an exact science – which is why it can take time to show results (be weary of anyone who promises fast results as that simply doesn't exist with SEO).
In tandem with SEO is Social media. Built for mass sharing, social media has a powerful effect on SEO. How you may ask? All of this sharing on social media equates to increased visibility for your content. When lots of people share your content on social media, the likelihood that more people will link to it rises. Another important component is links, which are crucially important to SEO ranking factors. Believe it or not, social media profiles tend to rank amongst the top results in search listings – something that is super beneficial to brand names.
Our SEO specialists stay involved throughout the project to help ensure we create the right pages in the right places so that your site is discoverable, and relevant.