What seems simple is often anything but….
Apps have been a driving force behind the ongoing industry disruption of global proportions over the last 12+ years. Simple ideas have become realities – creating and transforming industries virtually overnight. These "simple apps" have made some of the most complex organizational problems – such as curating vast amounts of content (Instagram),
having all your favorite music at your fingertips (Spotify), and even providing on demand transportation (Uber) – seem effortless.
But in reality, behind every "simple" app is a robust technological infrastructure, a sound user interface, and immaculate code – all of which is engineered to deliver a seamless experience.
Whether you're looking to create amazing user experiences, streamline operations, or get an edge over competitors, XLS offers the mobile app development expertise to help you get there.
Assessing the app's technical requirements and specifications
First and foremost, we need to discern what your app needs to achieve, and where it will be pulling information from. Once that's determined, we can ensure the technology is in place to deliver.
We prepare you for success
Planning and prioritizing the appropriate app features is crucial to ensure success. It's also important to get an early handle on factors like data integrations – especially if the app will need to read and write back data. Whether it be app design by existing templates and themes, by your direction and instruction, or via a collaborative hybrid between the two, we work closely with our user interface designers and data architects to pave the way for development.
We're methodical and very strategic about how we approach building apps – for both iOS and Android. Depending on your specific needs and requirements, we may build a single application, adjust your existing app for optimal performance on each operating system, or even develop each app separately.
Front- and Back-End Coding
Building a digital product
Once you have your Minimum Viable Product (MVP) that includes the core features that represent the essence of your product and brand, it's time to translate those wireframes into efficient code.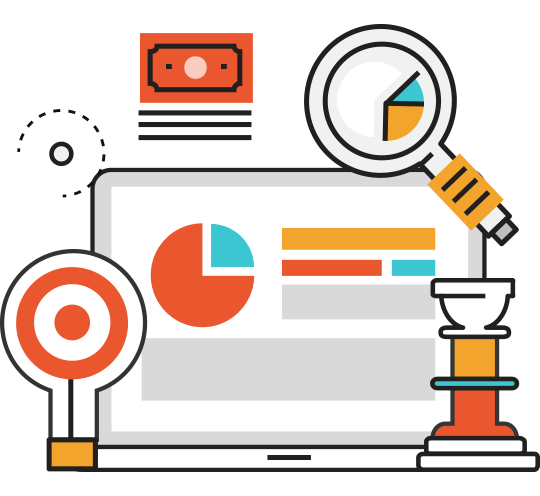 Squashing any remaining bugs
While development is going on, QA is already working for you. An analyst scans and rescans the entire framework of the application to ensure that everything is according to the stated specifications and requirements. Clean and simple code is a principle we take very seriously. Sometimes we need to take the code apart to eradicate bugs and to make sure that it works as intended. With that task accomplished, it's time to launch.
Maintenance, Iteration + Marketing
Evolving and promoting the MVP
In many regards, an app is a living, breathing entity which must be cared for as such. Like any digital product, it requires ongoing monitoring, testing, iteration, and enhancement. The secret is your user feedback. This dictates the direction we will take to ensure your app is working optimally only all the time.