E-Commerce Website Design
We specialize in creating modern interfaces that bring your vision and store's concept to life.
Like with anything you build, the foundation is paramount. Whether it be planning from scratch or working off site themes, we take pride in guiding you throughout the process.
The platform that will be selected for your project strongly depends on your project budget and requirements.
Factors such as usability, design, performance, support, and integration are integral when deciding on a platform. It's important to understand that various E-Commerce platforms have different attributes, feature capacity, and customization limitations.
To make your life easier, we're going to save you a little time on the research you may want to conduct. Here are some of the pros and cons of the most popular E-Commerce platforms…
One of the most user-friendly E-Commerce platforms, Shopify offers tons of beautifully designed site themes, great support, and a vast array of plugin applications which enhance both the design and function of your website.
Shopify's product and inventory management panel makes it easy to procure and manage your inventory from both a macro and micro perspective.
While Content Management System (CMS) limitations exist on all non-custom E-Commerce platforms, our discovery process helps us determine what's most important to you so we can ensure that your website is built with the most-desirable features and functionalities.
When it comes to E-Commerce web development, our WordPress and WooCommerce experts are second to none. 
Known for its versatile customizability, there are a multitude of plugins which can be integrated for additional features and functionalities. WordPress is also very well know for its easy product and inventory management platform – allowing E-Commerce store owners to spend more time on what's important. 
Its open-source Content Management System (CMS) includes a very strong plugin architecture and template system.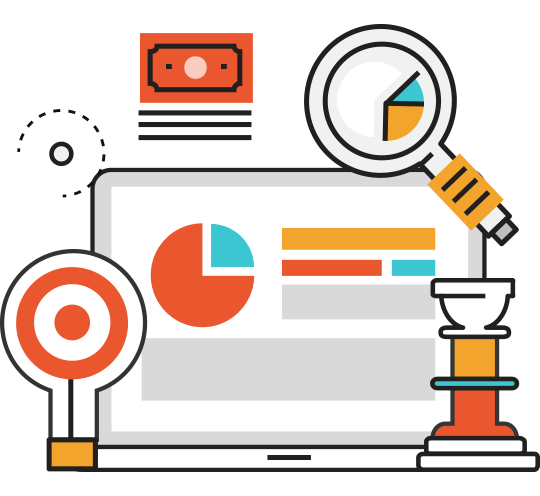 Magento is great for creating unique and engaging online shopping experiences.
For custom projects, this is the platform that'll enable us to customize the design of your website, and seamlessly integrate third-party modules for optimal site performance and functionality.