Web Application
Development
XLogic solutions has an expert team of web application developers. We design and create attractive, user-friendly. and impactful web applications for users of all types to meet the requirements and needs specific to your business's industry, vertical, and customers/clients. From web portals and backend admin panels – our team builds highly responsive apps that will drive your business's success.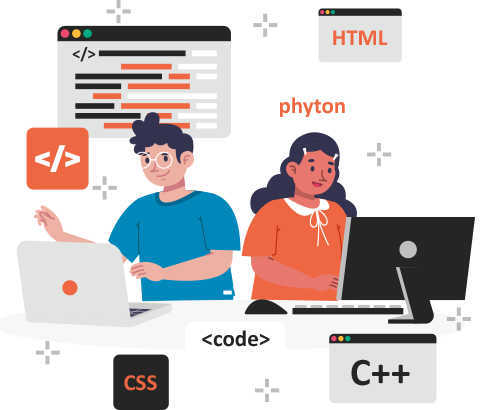 Do you have a great idea for a business that you want to bring to fruition? Is market ready for you next big product line?
Custom web applications make your unique ideas available to the masses. Whether it's a branded web portal for your customers to log into, or a general business website that you wish to morph into a mobile experience for your clients – we'll build it for you. Our team is detailed oriented and skilled at translating your vision, business logic, requirements, and specifications into reality. No two web applications are the same. That's why it's crucial to build a blueprint and determine which types of tooling, programming languages, CMS options are required at the outset to build a strong and reliable foundation.
Customizing and debugging

your existing web applications
The good and the bad…
As your business evolves, so must your web applications. This is why customization is one of our specialities. We understand that iteration drives success and we're great at bringing your customization specifications and requirements to life. The sky is the limit!With innovation comes imperfection. The need for debugging is inevitable. Technology is imperfect and things go wrong at what always feels like the most inconvenient time. It's not a matter of if, but when. That's why it's vital to have a team that is always on standby and ready to debug your website and/or application immediately. We're experts at deciphering code written by previous developers which allows us to quickly isolate bugs and fundamental issues. Once we pinpoint the root cause of the issue, we're careful to address and remediate bugs in order of criticality. That's why there's no need to worry – we have your back.
Are you still confused.?

Dont worry. Let us know your query, don't hesitate to Contact us.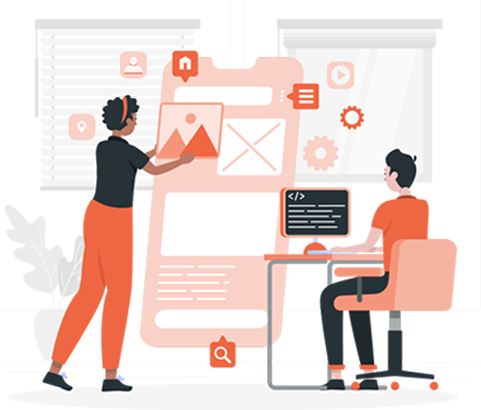 Ongoing Maintenance

and Support
Keeping your web and mobile apps in good health
To keep your web and mobile applications running smoothly, regular maintenance and support is crucial. Monitoring security risks, bugs and issues on a frequent cadence can mean the difference between a decent app and a great app.  It can also save you a great deal of time, money, and stress down the road. Our team is diligent in maintaining the health of your web and mobile applications to prevent issues instead of you having to react to them. The XLogic Solutions team is proud to offer comprehensive maintenance and support on a weekly, monthly, and quarterly basis. We recognize that no two businesses or applications are the same and that a business's required level of service solely depends on its specific needs and requirements. This is why we provide customized maintenance and support plans tailored to what you actually need.